Category Archives:
About Forum
Link to brochure: Norwegian Forum for Global Health Research Brochure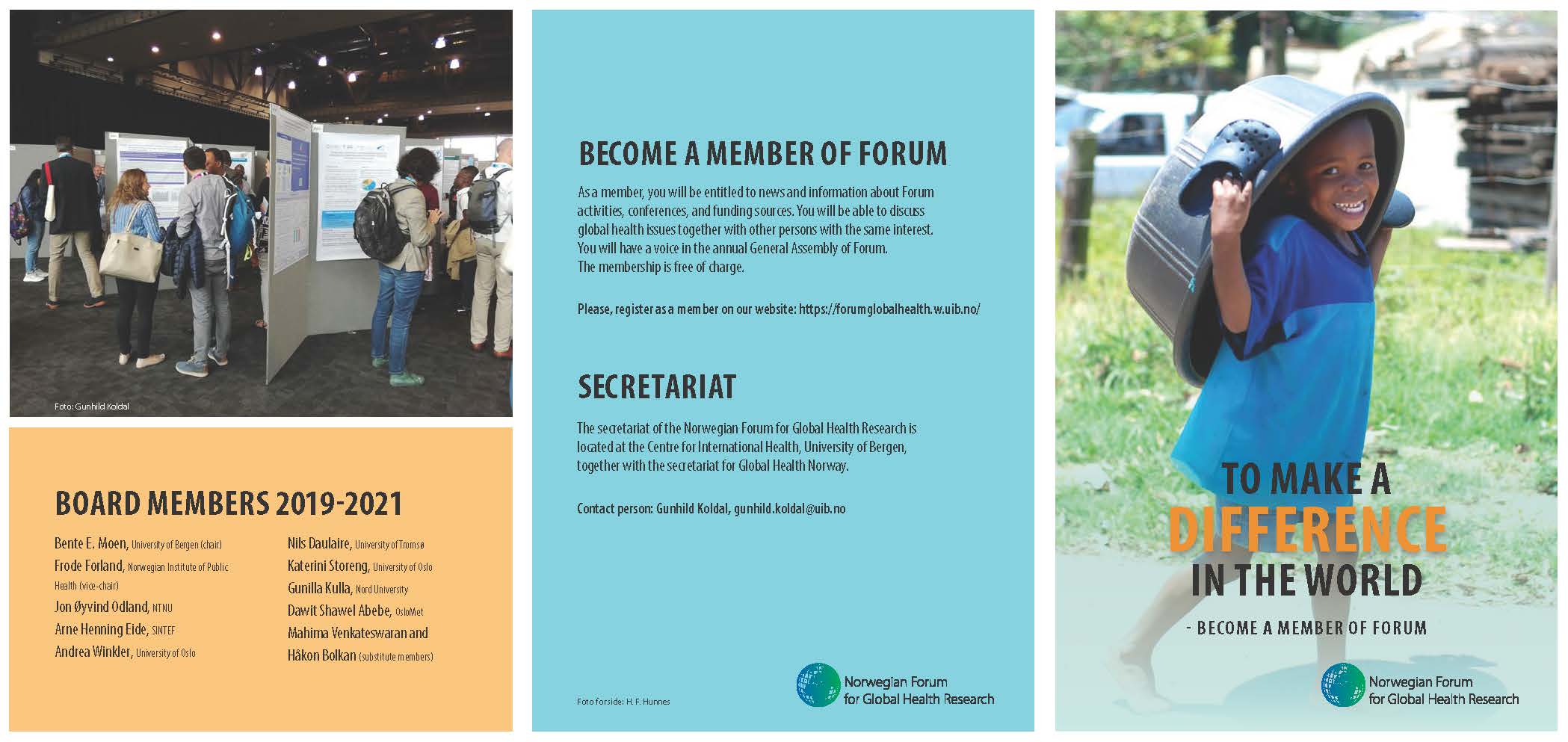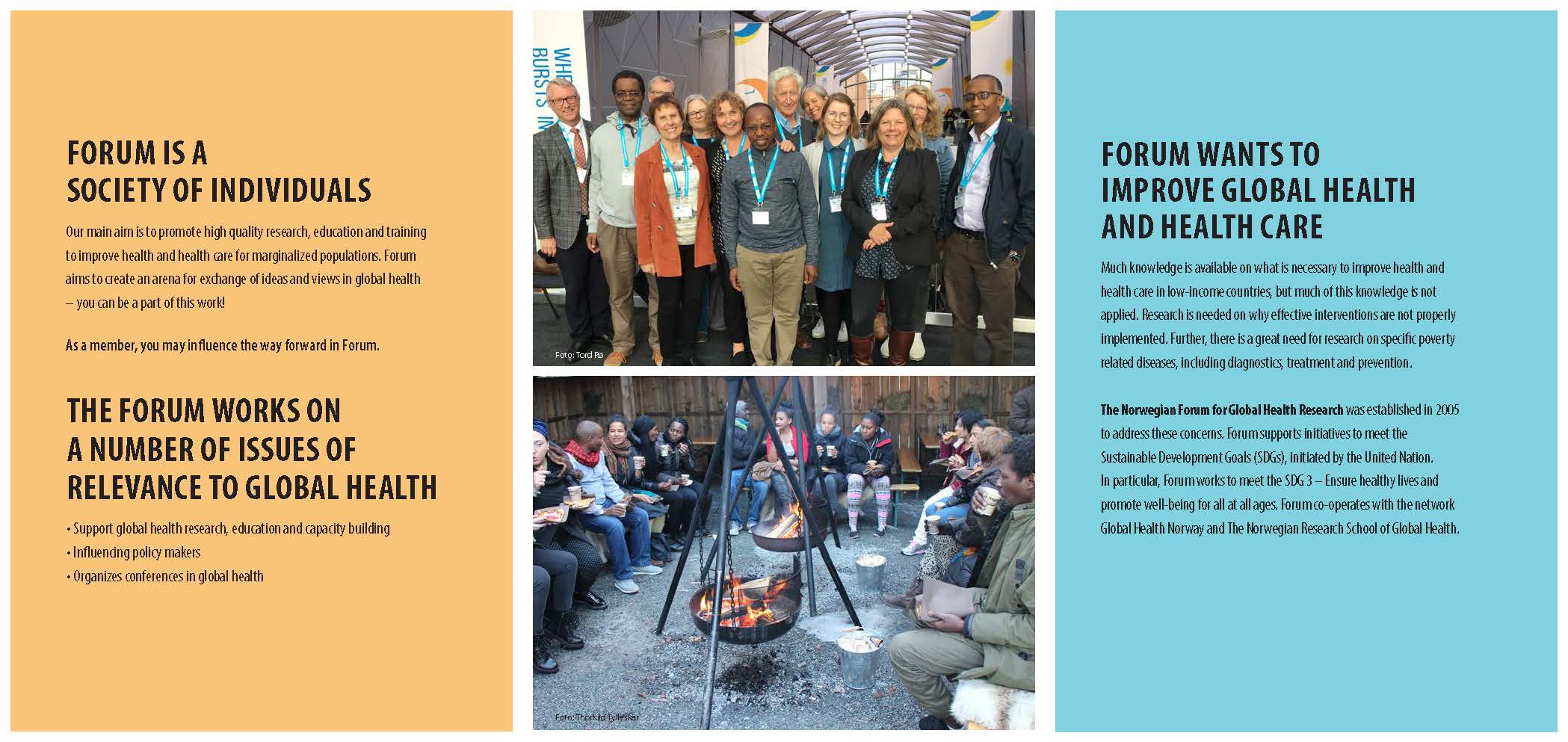 Norwegian Forum for Global Health Research will hold their annual General Assembly with election of new board on April 2, 2019, at Scandic Bergen City; Håkonsgaten 2-7, Bergen.
Agenda General Assembly
Tuesday 2/4 at 1615-1730
Welcome and opening
Appointment of Chair for the meeting
Appointment of 2 count takers
Approval of the agenda
Approval of minutes General Assembly April 11, 2018, Oslo
(attachment 1 – minutes from 2018 General Assembly)
(attachment 2 – statutes updated March 11, 2018)
Report from the Board 2016-2018
The report includes a financial statement and suggestions for future work in Forum (attachment 3)
Election of new board 2019 – 2021
Proposal from the election committee
Election of new Election Committee

Forum's future – for discussion
-Vision/profile for Forum
-Relationship with Global Health Norway
-Funding/membership fee
The aim of the Forum is to promote high quality research, education and training aiming at improving health and health care for marginalized population groups in low- and middle income countries.
The Norwegian Forum for Global Health Research (Forum) was initiated in 2005 as an interdisciplinary network of individuals and Norwegian institutions working with, or having an interest in, global health and health research. From 2018 the Forum is an autonomous advisory body to Global Health Norway and other institutions on policy formulation and scientific input.
The Forum's statutes were approved by the first General Assembly November 16th, 2006.  The purpose of the Forum is to promote research and education of high quality with the aim of improving health and health services for marginalized population groups in low and middle-income countries.
A common platform for collaboration was needed to consolidate global health as a field of academic studies. The Forum is now an arena for exchanging ideas and views on research and methodology, and for collaboration on issues related to academic training and curriculum development.
The Forum's constituency consists of universities, university colleges, public and private research institutes without an educational mandate, in addition to individual members. Governmental bodies such as the Research Council of Norway (RCN), the Norwegian Directorate of Health, and the Norwegian Agency for Development Cooperation (NORAD) have been supportively involved in the Forum work and development from the start and are represented as observers to the Forum Board. The Forum has received continuous financial support from the GLOBVAC programme (RCN).