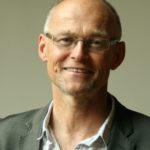 Frode Forland, MD, DPH, Associate professor (Tromsø)
Frode Forland is Director of Infectious Disease Prevention and Control at the Norwegian Institute of Public Health. He is a medical doctor and a specialist in Public Health and General Practice. He initiated and led the 'Global Health Preparedness Program' under the 'Global Health Security Agenda', supporting Malawi, Palestine, Moldova and Ghana in building capacity for health security and implementing the International Health Regulations.
He has worked at the Royal Tropical Institute in Amsterdam to establish the 'Collaboration for Evidence Based Healthcare in Africa' and at the European Center for Disease Prevention and Control (ECDC) in Stockholm with Development of methods for Evidence Based Public Health in Europe. He is representing Norway in the Advisory Forum of ECDC.
Previously he was the Director of Primary Health Care at the Norwegian Directorate of Health and the Department for Guidelines, Prioritization and Quality improvement. He has worked several years in Africa and was a Board Member of Guidelines International Network for four years.